Own a car? There are plenty of ways to turn your vehicle into a cash cow. You can drive for Uber or Lyft, test-drive cars for cash, or put ads on your car. Some of these ideas require no driving at all. Others can be done from the comfort of your own home. Whichever one you choose, your car can be your ticket to the gig economy!

Drive with Lyft or Uber
As the vehicle owner, you can make extra money by participating in popular ridesharing companies. Uber and Lyft are two such companies, and they both offer incentives for drivers to refer friends and family. 
To qualify for this side gig, you should own a mid-to-high-end vehicle and have a good rating. Both companies have background checks and may require an in-person interview to determine if you're a good fit for the job.
Earning a decent salary while driving for Lyft and Uber depends on your city. 
You may earn as much as $37,000 per year before expenses and taxes. Drivers are compensated for their driving time by Lyft, which is calculated by adding up the time they spend with passengers. The company keeps 20% of the gross fare, with the rest going to the driver.
Get Paid to Test Drive Cars
Are you interested in getting paid to test drive cars? There are several ways to get paid to test drive cars if you are. First, sign up for an email alert when new car test drives become available. 
Once you sign up, you will receive a certificate verifying your test drive. In order to be considered for test drives, you must be willing to travel to a car dealership. Once you've completed the test drive, you will then receive payment.
After completing a test drive, some car manufacturers pay their mystery shoppers with gift cards to be redeemed at the dealership. The reward ranges from $20 to $50 and can be much higher. 
Some companies also pay their mystery shoppers with movie tickets or shopping vouchers. The reward is typically twenty to fifty dollars but can go up to $100 or more. Oftentimes, test drive rewards are given out for as little as a few hours of your time.
BestMark is one of the leaders in this. However, we haven't personally tested them, so we cannot guarantee how great it is.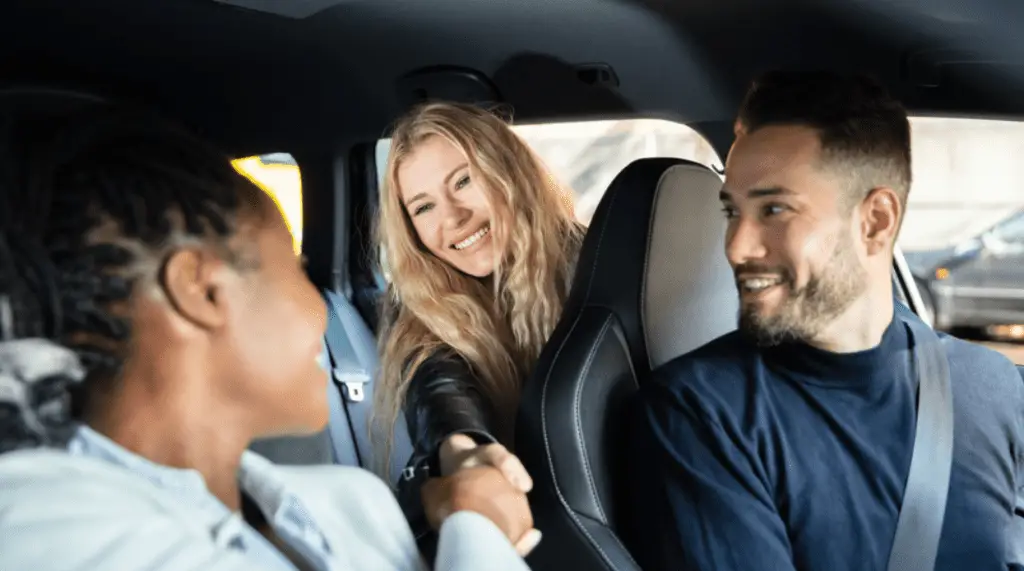 Workplace Carpooling
If you're looking for a carpool to work in the Seattle area, there are many options available to you. There are apps that can help you find a carpool. You can also organise a carpool at your child's school, taking turns driving your child to and from school. You can join a carpool weekly or daily, depending on your schedule and the number of people you know. 
You can also talk to co-workers about the idea. Find out who lives close by and is open to the idea.
One of the greatest benefits of carpooling is that you will be able to meet a number of people and develop connections that would not otherwise exist. Besides reducing the stress of driving your own car, carpooling with other people can help you socialize and network with people in your office. 
Getting to know people from your workplace can be invaluable to you, and it can even lead to a new job! Try a carpool to work program today!
Put Ads on Your Car
Putting ads on your car as a side gig can be a great way to make extra money. While the advertising is often temporary, you can get paid for parking in certain locations and times. 
Depending on the company you choose, you can also do non-phone gigs. This will also give you some extra cash, but be aware that the business is unpredictable. Putting ads on your car as a side gig will not make you rich overnight. However, it can help you pay your bills and start a savings account.
Vehicle wrap advertising is a time-honored practice. Even in the early 1900's, cabs and buses displayed ads. Now, private vehicles serve as moving billboards. 
Most people are familiar with Coca-Cola's infamous logo, and it has become one of the world's most popular forms of vehicle advertising. However, many people do not realize that ordinary cars can join the tradition!

Rent out your car
You can get extra cash by renting out your car on a part-time basis. You can even use apps to find renters for your car. You can then accept or decline their requests. 
Those who want to rent a car should have a reliable backup plan in case of any emergency. But remember that this is an unpredictable side gig—there are always risks! So, make sure to follow some safety tips and avoid pitfalls.
Regardless of the type of car you have, you can earn money by renting it out. Apps like Getaround and Turo allow you to rent out your car for an hour or a whole day. 
You can earn hundreds of dollars in one month by renting out your car! But there are some disadvantages to car rental. You should carefully consider where to drop off and pick up your car. Also, be sure to choose a location that is convenient for both parties.
Become a Mobile Mechanic
If you own a car, then you know how frustrating it can be to take it in for repair or to find that you have to wait for the auto shop to get it back in working order. Not only is this inconvenience annoying, but it's also illegal and dangerous to drive on a worn-out tire. 
Becoming a mobile mechanic is a great way to solve this problem on the spot, and you'll be your own boss. You can also set your own hours and work as much or as little as you want.
There are many benefits to becoming a mobile mechanic. Unlike a mechanic who works in a shop, a mobile mechanic works out of their car. They're on the go, and the only location they're tied to is their van. There are also some considerations about the area that you'll be serving. If your area has long highways and small towns, it's likely that the demand for your service is high. 
If the weather is bad, it's difficult to reach your customers. If the roads are slippery and icy, it may be difficult for you to reach your clients. If you're considering a mobile mechanic business, it's important to consider what the potential clients will need from you.
Rent out your RV while it collects dust
If your RV is collecting dust, why not rent it out? Not only will it earn you extra money, but you'll get to see your RV in use again. To make more money, you can list your RV on online rental marketplaces such as RVezy or Outdoorsy. 
Prices will vary depending on the condition, location, and other factors. By renting out your RV, you can cover storage and maintenance costs.
Many people own an RV but only use it a few times a year. As a result, it often sits outside, collecting dust, algae, and fungi. 
This can be a major pain for the owner and can make the RV worthless. Instead of letting your RV collect dust, rent it out to travelers who will appreciate the beauty and comfort of your vehicle. It can be an excellent way to make some extra money without having to spend a lot of time maintaining it.
Final Thoughts
Own a car? Have you spare time? Are you interested in making money without working? Consider side gigs that involve driving. Delivery services, task marketplaces, and ridesharing services can be risky, and you need to consider whether the money is worth it. 
You can choose other side gigs that don't require driving your own car. But remember to always be safe. In case of an emergency, drive for Uber or Lyft.